In our Inspiring Digital Employers series, we're bringing you some of our 300+ business clients from 4 countries. Meet SMP Solutions from Hungary.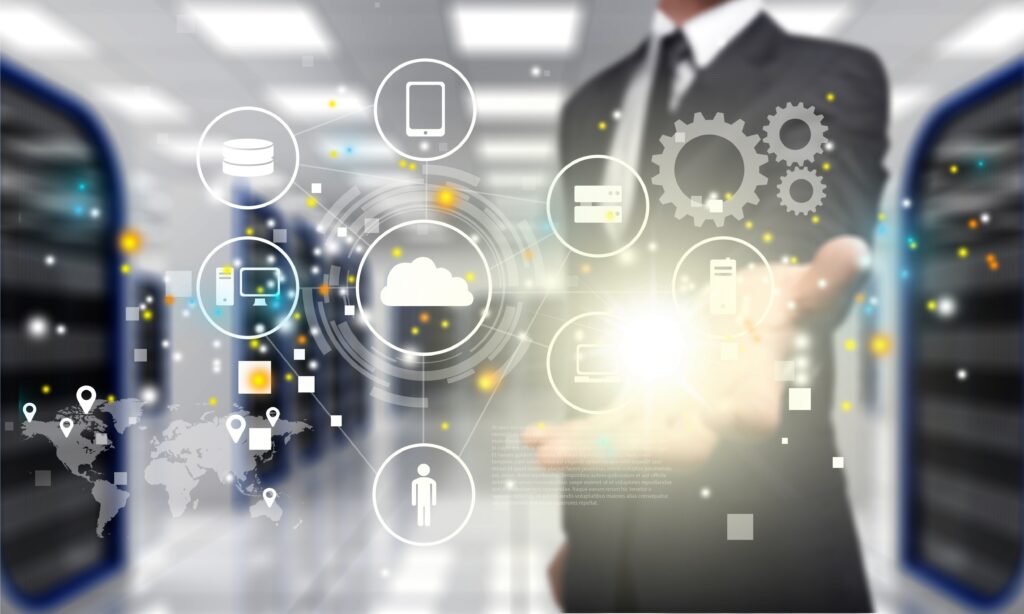 Our partners inspire us not only to become better employers ourselves but also to contribute to their success with great new tech colleagues, in line with their business needs and matching their corporate culture. We're proud to be their tech training and hiring partners and happy to connect them with Codecool graduates, the best tech juniors on the market.
Meet SMP Solutions; a company committed to providing high-quality and efficient solutions for challenges in IT, banking and security technology for more than 30 years. They offer their customers complex, best-of-breed solutions to help them fulfil business requirements, from assessment through implementation to operational services.

This time, we sat down for a chat with their HR Manager, Ádám Varga.
Nice to meet you Ádám! Please introduce your company to us. What does SMP Solutions do for the customers?
We work in three broader areas at SMP Solutions: security, banking and IT. We help our customers in these three big areas, from product sales to system integration, custom development solutions, and pretty much everything you can imagine.
We've been in business for more than thirty years and we're constantly expanding our portfolio: right now, we do a vast range of things as a company.
We also have many activities abroad but have local subcontractors there to help us, and everything is supplied from Hungary. We want to keep it that way. We don't plan to open a separate office in each country, but rather to expand our activities here.
Why is it great to work at SMP Solutions? What is your company like as a workplace?
What's good about working for us is that we are a "small" Hungarian company. We are now more than 250 people, which is no longer considered small, but culturally we try to keep the small company atmosphere.
We keep the best operating principles from multinational companies – because many colleagues come from this kind of company background and have a lot of experience with that type of work – and leave the ones out that are just holding us back.
We can decide how we want to operate and what is important to us. Every colleague can have an impact on their work and an even broader scale. We encourage everyone at SMP Solutions to share ideas and to take the initiative.
Can you mention some examples where colleagues took the initiative and affected how the company worked?
From day-to-day operations to technological solutions and implementations, we have many examples. Some colleagues start learning technologies independently and share the knowledge with others. One of them, for instance, has immersed themselves in Microsoft Azure and started making tutorial videos for other colleagues entirely on their initiative.
But if someone brings in a suggestion for improving efficiency, we are always open to ideas like that.
Could you please talk about developers at your company? What are they working on, and in what kind of teams?
We have two delivery organisations – one of them focuses on solutions that are closer to hardware. The other team works more on software-related stuff that is less related to hardware sales. Here we have CRM system development, DevOps, data management, big data, and several classic software development teams. Both delivery organisations consist of about 60-70 people.
Colleagues that came to our company from Codecool are working on a key front-end system development project for a large bank.
Are they working in the bank's office?
Yes, they do. The plan was to work at least one day a week in our office, but now with the pandemic and hybrid working, these plans are constantly changing
We organise internal programmes, get-togethers, barbecues and other activities, so all the colleagues from SMP Solutions who do most of their day-to-day work at the bank's premises can feel that they're part of the SMP team too. Also, the two offices are really close to each other.
You can hear about the growing digital talent gap everywhere. What's your opinion about it? How hard is it for you to find the right people nowadays?
It's hard to find people nowadays, especially people that are pros at specific technologies. There's a big gap now between education and job expectations. I mean that very different things are expected of students in university courses than what will be needed for work later.
Even those who graduate from a degree course may not be able to get a job right away. This is a big problem because there is a massive global shortage of technological skills.
At SMP Solutions, we have a career orientation program where our colleagues go to high schools and discuss IT career paths. This is crucial because it's hard to find a university course that will lead you right to a developer career. And we want to help young people decide in time if IT could be a potential career path for them.

What global and local trends do you see impacting your industry?
What impacts us a lot is hybrid work. Nowadays, it doesn't matter where your colleagues sit; they could be in London or Los Angeles. We see more and more developers take jobs at companies overseas, too.
This changed a lot for us because If you care about the company you work for and you care about your team, you'll feel comfortable with us. We try to build a great community and office environment for our colleagues here in Hungary.
But now we need to find something extra to make it fun to work for us. We put together an online chat roulette, randomly drawing colleagues together for a casual chat. We also did game clubs and virtual Christmas celebrations. But there are challenges in bringing the office vibe to hybrid workers at home.
How do you see your cooperation with Codecool? Why is it valuable for you? And what do you think of Codecoolers?
The speed and the quality that Codecool provides are precious, and we know exactly what to expect from someone who comes to us from Codecool. There is a basis, an absolute certainty of quality that we don't have to assess or test, that we can count on. 
People who come from Codecool are always motivated, enthusiastic, and work well in a team. Generally speaking, their personality is always excellent, and they can collaborate well. They also have a piece of solid core knowledge in their approach and software development mindset.
When we interview a Codecooler, it's usually not a classic interview per se; we tend to focus on what the person wants to do later and what motivates them in the long run.
We assess how they'd feel at a job where a lot of communication is involved instead of their skills. We try to find out more if they find the work they'll do later at the bank promising. If they're enthusiastic, it's going to work out, and we know we don't have to test their capabilities. We know Codecoolers have what it takes to do the job well.
What do you think about the communication skills of Codecoolers?
I can see that they are powerful communicators, great in interviews, and always give good answers. They are used to working in a team and don't have the "nerd mentality" of doing a great job technically but not being able to talk about the process.
What's your long-term digital vision for your company? What are your most important projects right now?
Our long-term plan is to help customers with their digital transformation. It's all related to the fact that customers do most of their transactions, activities, and interactions in the digital space, especially in the banking world.
There's vast potential to improve the traditional banks and to help them move into the digital era.
In terms of significant projects, I'd mention some innovative ones, like a smart office automation product called Soffie, that aims to connect smart solutions from different manufacturers in a vast office building. For example, a smart parking system in an office building cannot be directly integrated into the company's internal IT system, and this product can provide a solution.
How do you see our shared digital future?
There's a lot of talk about Metaverse, NFTs and cryptocurrencies these days, and I'm interested in these things. Still, I don't think that they're necessarily going to be universally used in the future. The most significant typical digital speciality will be hybrid work and "hybrid" life.
It's going to be more of this casual, flexible working that you can't classically separate from your personal life. I think that's where we're heading. 
You mentioned more developers working remotely, even for companies overseas. Do you think this will mean that the wages will rise here as well, to compensate for these opportunities?
This trend drives wages upward, but I don't think companies should get involved in this wage competition. You have to find the people who want to work for you and care about your community and company and give them a fair compensation package.
---
Inspired by SMP Solutions' example?
Reach out if you need great junior tech professionals or best-in-class training for your organisation.
Hope to talk to you soon!