Leverage EU funding options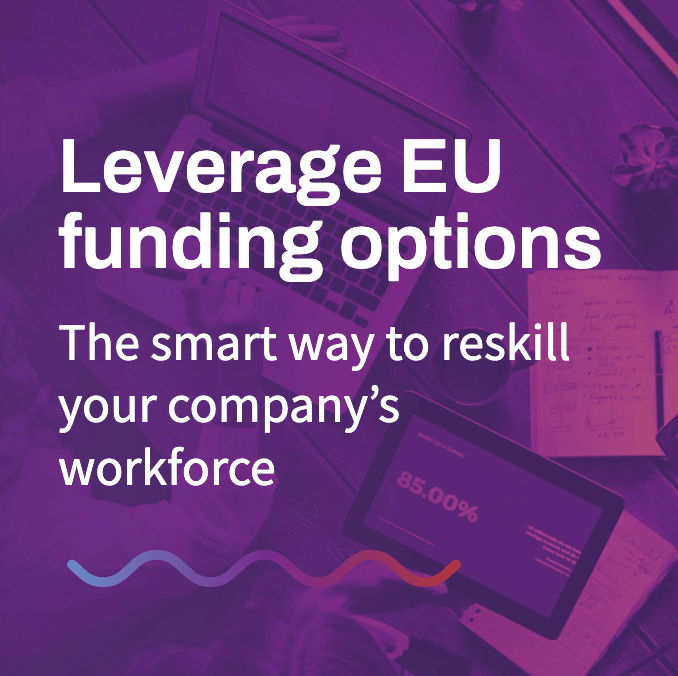 The smart way to reskill your company's workforce
Learn how to reskill your workforce with EU funds
We've created a guide that explains the various funding options available from the EU. By taking advantage of these opportunities, you can help your company acquire new skills and train your employees to speed up your digital transformation.
In this whitepaper, you'll get:
and we'll send you the whitepaper right away!