Revolutionize recruitment in the digital decade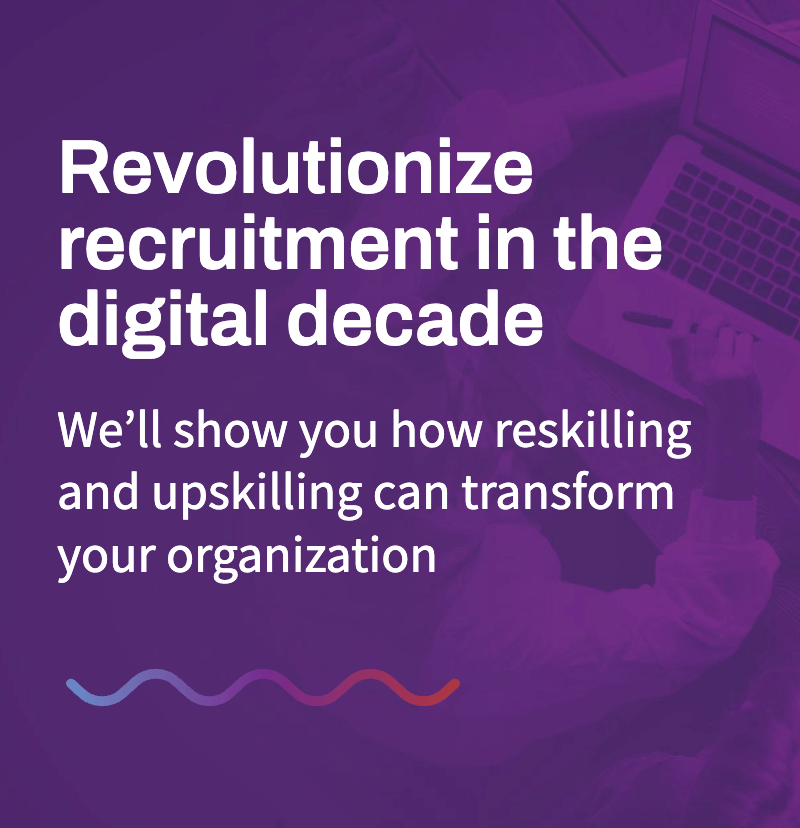 We'll show you how reskilling and upskilling can transform your organization
We can share the solution to your recruitment challenges
Finding the right talent with digital skills is one of the key challenges for businesses all over the world. In this whitepaper, we'll guide you through the current state of tech recruitment and explore how reskilling and upskilling can improve your company. Think more effective recruitment processes, better employee satisfaction and retention, and of course, sped-up digitalization. If all this sounds too good to be true, you'll find some examples of vast digital skilling projects to see the effects of upskilling and reskilling in full swing.
In this whitepaper, you'll get:
and we'll send you the whitepaper right away!