We know that girls can code and we're big on inviting more women into IT. With 9 speakers from 3 European countries, our Women's Day event shone a light on the value and importance of women in tech. Check out the insights and immerse yourself in the topic.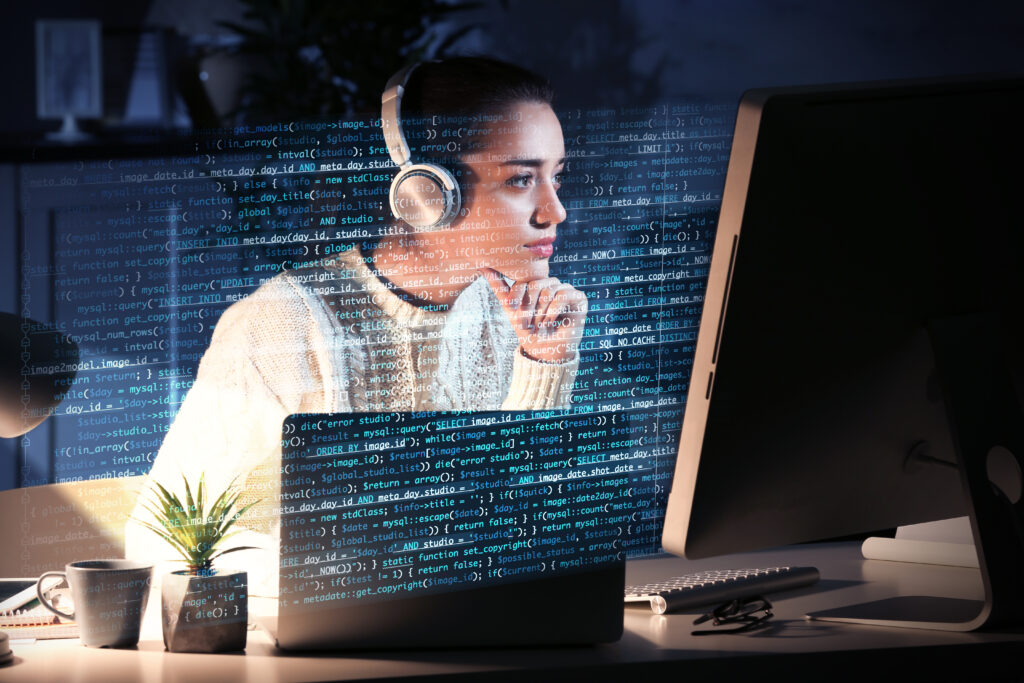 Looking at the digital world today, we see a strange combination of amazing progress and prolonged change.

On one hand, digitalisation happens at an impressive rate everywhere we look, especially since the pandemic hit.
On the other hand, we still have fewer women in tech training and IT jobs than men. Though it's clear as day that women make amazing programmers, the gender gap is still very real.
On 8 March 2022 we've  sat down with a group of inspiring people to discuss hard facts, top trends and their personal stories:
Christine Antlanger-Winter

, Country Director of

Google Austria

 

Tanja Sternbauer

, Co-Founder & Head of Community at

the female factor

in Austria

Hauke Hinrichs

, CEO of

SMATRICS

in Austria

Claudia Tamasi

, Country Manager at

Codecool

Romania

Lydia Jeschko

, Business Development Manager at Codecool

Austria

Iulia Iacob

, Head of Mentors at Codecool

Romania

Dalma Csernok

, Full-stack Developer Student & CoderGirl at Codecool Hungary

Eva Szalai,

ex-Codecool Student &Test Automation Engineer at

Cap Gemini
Let's recap this uplifting discussion and explore the key takeaways, along with the 5 main reasons for women considering IT as a career option.
The moderator of the event was Sigrid Hantusch-Taferner, Country Manager at Codecool Austria.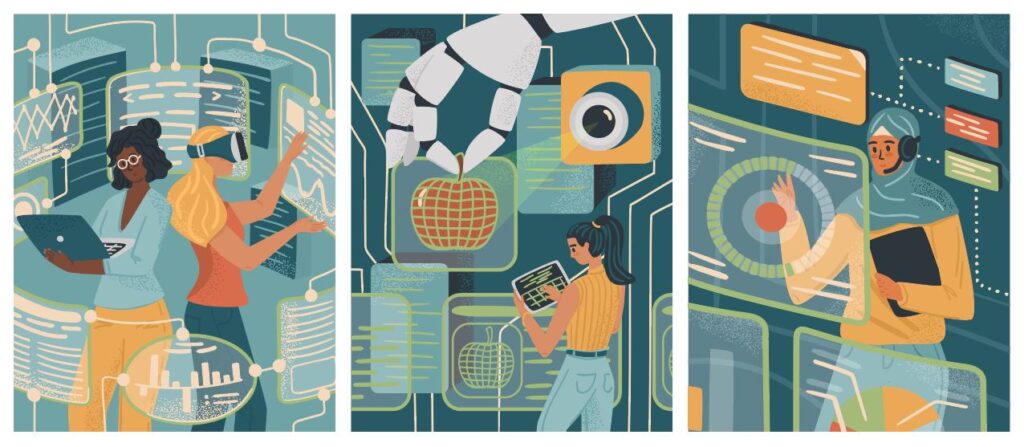 1. You can learn to code
Dalma Csernok, current Full-Stack Developer Student & CoderGirl at Codecool Hungary recalled her first experience with coding: "After I graduated university and studied theatre, I was unsure what to do, so I started working as a receptionist at a hotel. It was quite fun for a short period, but I soon lost motivation and started to look for other challenges. One of my colleagues mentioned a website where I could learn basic coding. A few lessons later I realised that I was writing code that worked, and I enjoyed it. After 2 or 3 months, I decided to switch career paths." 
It seems that Dalma is not alone with her insecurities. When it comes to tech, women can be quite unsure of their capabilities. And it seems that these insecurities are mostly rooted in childhood experiences.
"Female applicants usually have more questions about the basic abilities needed for coding, the requirements for the school, and the job market in general." – confirmed Lydia Jeschko, Business Development Manager at Codecool Austria. "Studies on gender differences show that young girls already judge their competencies in domains such as mathematics lower than boys. Likewise, studies on the self-efficacy theory have shown that boys are more confident about their performance in maths and science.
Hauke Hinrichs, CEO of SMARTRICS added his thoughts. "The problem starts in kindergarten where we start to socialise girls differently than boys, destining them for a different career path. I'd love my daughter to become an engineer or scientist. We should start treating girls in a way that allows them to live out their fullest potentials, without any type of discrimination or predestination."
Eva Szalai, Codecool graduate mentioned the one skill you'll still need to be successful in tech. "You still need to have abstract thinking. That is a must. But if you have that, the field is wide open. Companies are very happy to have female developers."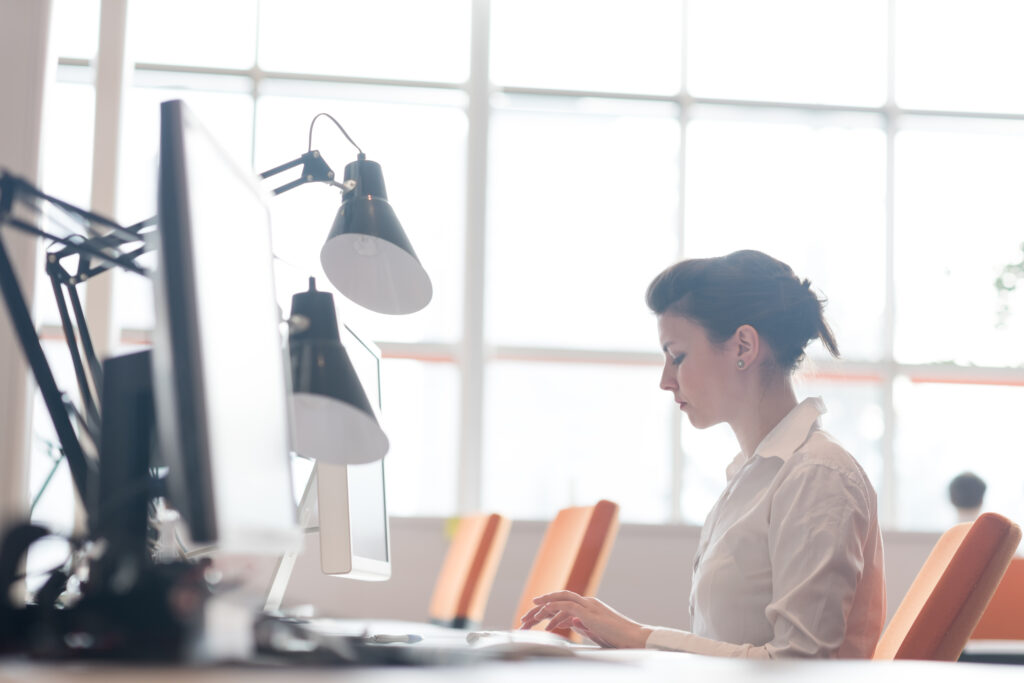 2. Your previous experience will not be lost
Claudia Tamasi, Country Manager at Codecool Romania mentioned a key insight. "When a woman decides to take a new path, there is always the thought that she must start again from zero. But it's not true. We had a student, who had 10 years of experience in a bank's back office. She was worried that she would have to start from zero, too, but her experience became a great advantage. She now develops banking applications, making good use of her previous experience every day. Everything we do adds to our personality and our skillset. Our experience will not be lost, we just add new things to it."
Tanja Sternbauer, Co-Founder & Head of Community at the female factor in Austria continued the thought. "With coding, you will gain a new skill set and you'll have a brand new combination that will open doors for you. Also, you won't have to code 12 hours straight every day. Coding doesn't even have to become your career path because you'll probably need this skill for different types of jobs in the future. If you can code, nothing will stop you in the next couple of years, no matter what type of job you take."
Another option is to transform your previous job into a side-activity and pursue it next to your new, flexible job.
Eva Szalai used to be a professional musician and music teacher before starting Codecool. Today she is a Test Automation Engineer at Cap Gemini in Hungary, but she hasn't given up her previous career either. "I'm a pianist and I still give concerts… I can work from home with flexible working hours, which is a great help. Sometimes I have a rehearsal in the middle of the day, and it's okay, I can do it, and still keep up with deadlines."
3. Diverse teams are more effective and fun
Eva enjoys working in her new team at Cap Gemini. "In my team of 8 there are 3 women, so the gender ratio is quite good. There is mutual respect. Advancement is knowledge-based, and it's measurable, which is a great advantage in comparison to art. We can learn from each other. The most productive teams have been the most diverse ones at Codecool, too. Men and women in tech have different approaches and different affinities. And men appreciate having women on their team for a varied approach and new perspectives.
Claudia Tamasi added her thoughts. "We're built differently by nature, but when we're collaborating, we complete each other."
Hauke opened the topic of diversity and continued with his insights. "Not just gender diversity, but all kinds of diversity are important in teams, for example religious, racial, social-economic, and age diversity, too."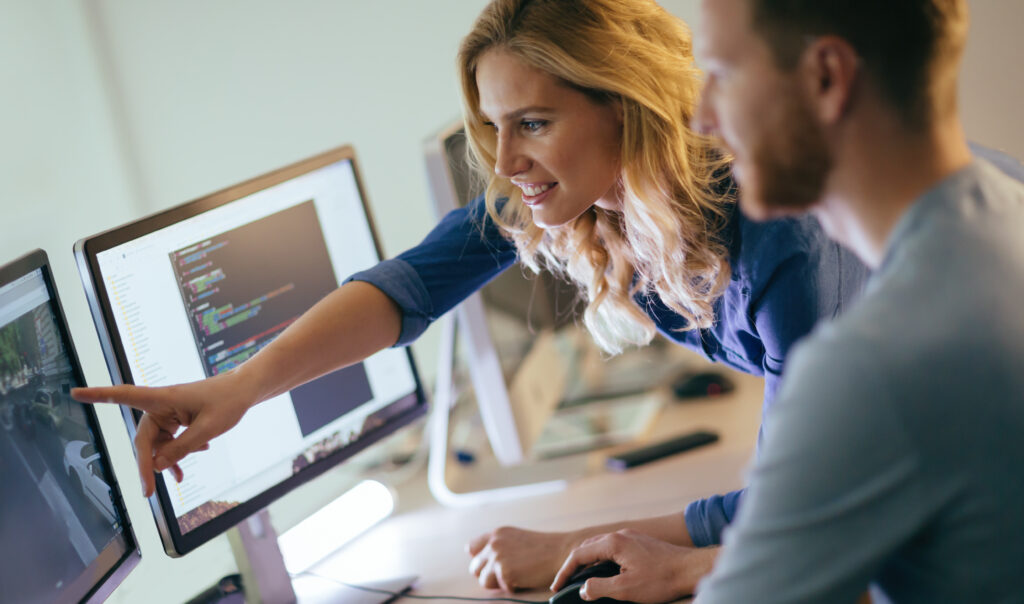 4. Companies desperately need more IT professionals
Discussing the topic of career prospects for women in tech, Claudia Tamasi mentions the following: "When women decide to work in IT, they can pursue whichever field they'd like, there are no barriers anymore. Front-end, back-end, full-stack development. Project management. There's a new world out there. At Codecool Romania, we have young ladies and mothers learning development, too. This sector is expected to grow around 20% in the next decade so it's lucrative to enter now, no matter your background or gender. You just gotta have the courage to start."
Hauke Hinrichs adds that the demand for women developers is quite high today: "We're searching for 20 new additions to our IT department this year. The lack of qualified labour is quite a challenge, and there are a lot of companies fighting for the best talent – especially for young, talented women.
According to our speakers, it's important to have women where products are born and to involve both genders in business decisions.
"50% of the global population is female. If you serve women, you have to have women in your management too, to drive business decisions." – says Tanja Sternbauer. – "Your business will do better financially too. I wonder how this aspect can still be overlooked sometimes.
"Diverse skills are needed to build great things. The mix of voices, ideas, cultures and skills leads to better discussions, better decisions and better results for everyone. Teams work and perform better when they are gender diverse." – says Christine Antlanger-Winter, Country Director of Google Austria. 
5. A tech job could be your dream job
Some women miss out on a fitting role or their dream jobs just because of preconceptions or a lack of support.
"Women tend to value different sides of the programming profession such as the independence and freedom that a programming job offers, as opposed to the high salary." – said Lydia Jeschko, Business Development Manager at Codecool Austria.
Working in tech is a fast-paced road and some of the highest-paid professions can be found here, so it's super lucrative to start. And there's an opportunity to have a real impact with these professions; you can move to roles that deliver on a purpose. And women in tech tend to value this aspect a lot.
"Women aren't driven by status or a fancy office location. They're more interested in fulfilling a purpose and making an impact. They want to contribute to society and give back. What is the impact I can make here and how can I contribute? These are the questions women often ask when considering a job. – says Tanja Sternbauer
How to get started in the world of IT
Starting fresh in IT isn't easy, but our speakers had great insights for all young women who're considering an IT career. The number one factor is confidence according to the panel members.
"Be confident, and just write an application. The worst thing that can happen is that you're not ready for it and learn from it. But be confident and give it a go. Apply to jobs, go to a programming school like Codecool, and start a great career." –  says Hauke.
"To extend your knowledge you have to get out of your comfort zone. I learned later on that staying in that zone won't help you. So don't overcomplicate things and try to leave behind your insecurities" – adds Dalma Csernok
The second most important factor would be to have a mentor you can rely on.
"Unfortunately, I didn't have a mentor when I started. That's exactly why I wanted to become one for others. To share my knowledge and experience to make it easier for others than it was for me." – says Iulia Iacob, Head of Mentors at Codecool Romania. – " My advice to women seeking roles in the IT domain is to be confident, self-aware, and to find a mentor who will support them. They can share valuable past experiences and insights about navigating the tech industry."
Last but not least, staying curious and open to new things is also key to succeeding for women in tech.
"Be open to everything. If you learn a lot you can have different solutions for the same problem. There was a lady who was resisting alternative solutions often, and she got hired several months later than she expected. You must ask questions because it's okay not to know everything first. The biggest difference between senior and junior colleagues is often that seniors already know that they don't have an answer. They are always searching for the answers." said Eva.
Why Codecool?
Our speakers have discussed what sets Codecool apart and why it's worth learning to code at Codecool's Full-Stack Development course. Eva mentions the Full-Stack Development course's length: 
"What sets Codecool apart for me is the duration. Some other schools are too intense, fast-paced and heavily condensed into a couple of months. As an active musician, I couldn't have done that type of course. "
Still, with such an ideal length, there's a wide palette of knowledge being taught at Codecool, not just frontend or backend.
"It gives you more confidence for the job interviews and more options afterwards since you get a complete set of skills. I could have applied for test automation, Java development or even frontend jobs, too." – Eva adds.
The flipped classroom method has also added a lot of value according to Dalma and Eva: "I really enjoyed it and it makes total sense since I used to be a teacher. The first thing is that you get a task. And then you get the background materials that you can study. But it's not set in stone how you have to handle a task. If you can find the solution some other way, then you're done. There is never one universal solution to a problem at Codecool."
On this note, Claudia adds: "We're practically teaching our students how to learn because being a developer means to be in a lifelong learning process. We're serious about quality, too. Our job is only done when we found you a job that you like. And you can also come and try us without paying for the first 10 weeks."
---
Looking for the next addition to your developer team?
It's never too late to add talented women developers to your teams. If you want Codecool to help you find the next female developer who can start to work right away in your IT team, get in touch!

We're looking forward to helping you build a more diverse team.