A new survey in Hungary highlights an international problem: hiring for a university degree is still very much a trend and a major obstacle in managing the digital talent gap.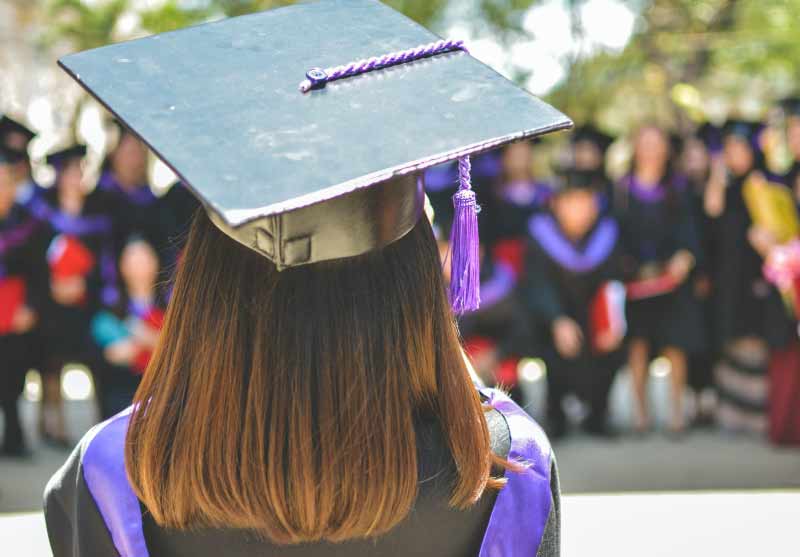 The highlights of a recent tech skills market survey have just been published in Hungary.
In general, the results heavily underline what we have been seeing for years about the growing tech skills gap not only in Hungary, but in several other European countries and globally as well. While we would expect the recent workforce shift towards tech narrowing the gap, due to COVID and the economic recession (and in some countries, like the UK, this is actually very much visible), the speed of digital transformation is also accelerating, presenting a significant growth in demand at the same time, and confirming a growing skills shortage on the long run.
Given the general conclusion, there was one particular insight from the survey that stuck out for us: the fact that university degree is still listed as a minimum requirement for 72% of IT jobs. And obviously this is a major obstacle to digitalisation. The number stands for the Hungarian market, but we understand that this might be an international problem. We felt that this didn't make much sense, especially given the talent shortage, and decided to explore the reasons.
Many IT jobs do require the skills you get at a university, that is in-depth understanding of the why's and how's of information science, all the high-level and founding concepts behind how computers, systems and programmes work. And that is totally fine. But what we see from our experience, at our partners and on the market in general, is that the majority of IT jobs do not require those levels of academic insight.
What they do require on the other hand are:
practical skills that can be put to use as fast as possible in projects,
solid knowledge of up-to-date programming languages and / or digital fluency in line with current technological trends and innovations,
experience with an agile way of working – or at least, any work experience,
soft skills, like communication, team work, presentation skills, creativity, and
a strong drive to work and learn more.
Many of these missing from the otherwise totally valuable skillset that a university is building.
What do you get when hiring otherwise smart candidates with a degree, but without the above traits? Disappointment.
Many times, struggles during and extra time invested in onboarding,
higher churn (uni graduates also tend to look more for a ROI on their higher investment of time and money in education by prioritising fast career development), and
sometimes a step-back from diversity and an equal opportunity culture – by indirectly selecting candidates from higher status, more well-off families that could afford supporting their kid while studying for 4 to 5 years.
Why asking for a degree almost as a routine then? Especially given the apparent tech talent shortage. It is many times a working go-to hiring strategy in the case of easy-to-fill positions with multiple over-application. (Not saying it's a good one to find the best candidate, but effective in cutting down applicant numbers.) But why do it in IT where clearly, degree does not always equal quality and there is a huge talent gap we have been hearing about for years now?
Two reasons: because we are used to it, and because we know none better.
At one point companies started to treat a university degree like a secondary school diploma before, as a first filter. Expecting to get the discipline, the class and some alleged pack of soft skills, like communication skills, creativity and empathy with it. Assuming that a person with a degree is better than one without.
We are still very much used to believing that a degree is what gets you ahead, especially thinking with the head of a decision maker at a company. We want our children to go to university when they grow up to make it easy for them to get ahead in life. And it's fine. But it doesn't mean that we cannot do something about bettering hiring practices and strategies today.
Our world has changed a lot, since universities were the best indicators of future success in the digital field.
New technologies started to emerge faster than ever – making less flexible university curriculum less relevant, while demanding a bigger variety tech skills in higher capacity not just at IT departments, but all around the business functions, too.
Diversity became a global corporate priority and responsibility, making hiring for degree a questionable choice on ethical grounds.
Tech education out grew traditional higher education territory, with an aim to offer a real alternative to universities with short, intense, hands-on courses, and up-to-date practical skills in in-demand technologies.
And this last point is why the second reason, "we know none better" is so easy to tackle. Obviously, you are rightfully suspicious about the huge number of low quality, super fast digital bootcamp courses. But not all bootcamps and programming schools are created equal.
When evaluating a certification from a school, always check:
the length of the course (you may not need 4 to 5 years of university to do the job, but can't learn full-stack development in 4 months either),
the quality of the specific projects the graduate has worked on, and the

size of the project portfolio

,
agile way of working used in learning projects,
English language used in daily communication,
the weight and scope of soft skill development in the curriculum, and

track record of the school, its clients and client references.
Sometimes, hiring a university graduate will still be the best solution. And sometimes not.
We suggest that you make a conscious and deliberate decision about your criteria, instead of going for the filters you're used to. So that you can find the best match for the open position – and manage the IT skills shortage at your company with even better results in the long run.
Codecool is a leading programming school in Hungary, with further campuses in Poland and Romania, and over 2000 graduates working at 250+ companies all over Europe. Our flag-ship course is our 12+6 months full-stack developer course. We offer up-skilling and re-skilling courses, too, and corporate academy programmes fully covering hiring, onboarding and continuous tech training services. We are proud members of The European Social Simulation Association (ESSA), promoting the development of digital education in Europe.